Transform Living In Your Home A Whole New Experience
[rev_slider_vc alias="fibaro"]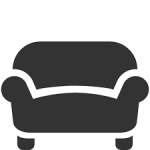 Comfort
Your home is your sanctuary. It's where you can finally sit down and breathe easy. A whole home solution system can make your home more relaxing and take away your worries. Quickly cool down an uncomfortable room by raising the air conditioning or flood a space with natural sunlight for that soothing environment you need to de-stress.  Put your mind at ease knowing you and your family are protected by Ruma Automation's security system. Check that your child made it home after school or your elderly parent hasn't fallen. With a smart home system, worries about safety will be a thing of the past. You work hard enough. Let us take care of your home and family.
.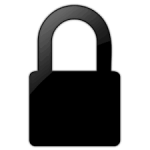 Convenience
Life moves so fast. We could all use a hand now and then. A whole home solution can make your life easier. Set your morning coffee to turn on before you wake up. Have the lights turned on when you get home after work. Preprogram security alarms so you never have to think about safety issues. Our email and Smartphone notifications let you know whenever problems are detected. It's all streamlined so nothing could be simpler. You don't even have the hassle of setting it up. Ruma Automation will supply, customize, and install the smart home system for you. How's that for convenience?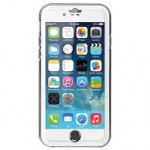 Control
Whether you're working or traveling, you don't have time to worry about what's happening at home. With a wide array of features, applications, and benefits, a whole home solution gives you and your family full control. Easily manage your energy consumption to help lower bills. Get a live video feed on who is at the door and let them in with your cell phone. Activate your house alarm even after you've left for that vacation or business trip.  You'll have access to any part of your home whenever you want, wherever you are. With Ruma Automation's whole home system, any Smartphone or tablet becomes your remote control.

Lighting
Set the mood in your home with the perfect lighting. Our lighting system can be programmed for manual or automatic use. Morning mode slowly turns up the lights so getting up in the morning is easier. Goodnight mode turns off all lights and sets the alarm so you sleep more soundly. Control inside and outside lighting from your phone, making your home a safer place to come home to late at night.
Lighting can also be paired with other sensors to maximize your system's effectiveness. Hook up your indoor lights to the smoke sensor and alarm system for extra help in an emergency. Program the outdoor lights to come on when it gets dark or when the intruder alarm goes off to deter criminals. Sequence lighting commands like movie scene to provide the perfect mood for your home while you watch television or have a romantic dinner. Automating your lighting system adds to the security, comfort, and convenience of your home. Our lighting solutions are easy to use and very economical.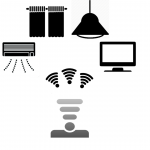 Air conditioning and IR Control
We can configure almost any air conditioning system with Infrared remote (IR) control technology. Sensors around your home will automatically adjust temperature to your comfort level. Automated shades can be set to work with your air conditioning system to block the sun and cool the home naturally. Get the added bonus of lower utility bills when you combine these systems to keep your home at one steady setting. Our system compensates for fluctuations in outside temperatures keeping you in continuous comfort. While the air conditioning automation takes care of your comfort, our multimedia controls will be giving you quality entertainment.
links all your multimedia devices to give you access to everything with one app. Press the Movie Mode button on your smart phone to dim lights and lower shades so there is no glare on the TV screen, then sit back and do nothing as the TV turns on and the movie automatically starts with the perfect volume setting. The IR control puts everything at your fingertips.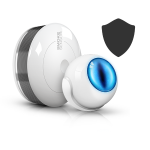 Security System and Sensors
Our security system is easy to use with features that give you and your family peace of mind. Motion sensors, door sensors, and window sensors all provide protection from intruders. Smoke sensors and flood sensors will help alert you and your family in emergency situations. Our system can send alerts right to your smartphone and the false alarm filter makes sure alarms aren't triggered by children or pets. With a touch of a button our whole smart home solution security system is at your fingers.
Cameras are a just one of the great ways we give you to protect yourself and your family.. Check in to make sure your children arrived safely from school. Get notifications and pictures when movement is sensed around outside your house.
You'll be able to see everything happening at home from wherever you are. You can feel safer knowing that you'll be able to quickly contact authorities and get someone to your house in any emergency. All of our security features are tamper resistant giving you the protection you want. Enjoy flawless home security because you and your family are worth it.